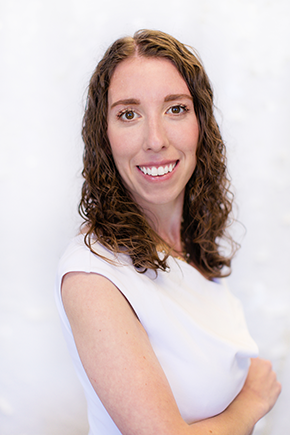 Samantha Merritt, MSc, RPsych
As individuals and in relationships, we tell stories about ourselves and others. As we interpret our experiences and our relationships through these stories, these stories can become a core part of our identity. You may find these stories don't fit well for you anymore and, as the expert in your own life, you may feel like you need to pursue change. Together we can explore how experiences and challenges have impacted you and/or your children, identify your strengths and values, and work together to write new stories that help you have the relationships you want to have and live the life you want to lead. I invite couples and families to join me in exploring what is happening between you and develop ways of communicating and interacting that serve you all well. I can work with all family members in helping each other through challenging times and strengthening your relationships.
I am a Registered Psychologist and I hold a Master of Science in Counselling Psychology from the University of Calgary. In my counselling work, I use a narrative therapy lens, while drawing on cognitive-behavioural, interpersonal, and play-based interventions. I have experience providing counselling to children, adolescents, adults, couples, and families. I am passionate about working collaboratively with people of all ages to create stories you can live out that align with your strengths, values, hopes, and goals.
Couples Reconnect, a branch of Calgary Reconnect Counselling Group, acknowledges that we are gathered on Treaty 7 territory, the original home of the Blackfoot Confederacy, comprised of the Siksika, Piikani, and Kanai First Nations; the Stoney Nakoda, comprised of the Chiniki, Wesley, and Bearspaw First Nations; and the Tsuut'ina First Nation.  This territory is also home to the Métis Nation of Alberta, Region 3 within the historical Northwest Métis homeland. Located on this traditional territory, our mission is to spark reconnection and healing within kids, parents, and families. We do this work with respect for these First Nations and in a spirit of humility, kindness, inclusion, and diversity.