Keisha Arshad, BA
Keisha Arshad practices at Couples Reconnect under the supervision of a Registered Psychologist, as described under the Health Professions Act.
" A river cuts through rock, not because of its power, but because of its persistence."

— Jim Watkins
Keisha holds a Bachelor of Arts in Sociology with a minor in Psychology from Mount Royal University and is currently pursuing a master's degree in Counselling Psychology from the City University of Seattle – Alberta Campus. Her intellectual skills and dedication have been recognized with a City University of Seattle Scholarship (2020/2021/2023), the Dean's Honor Roll at City University of Seattle – Alberta Campus (2020-2022), the Dean's Honor at Mount Royal University (2014-2019), an Outstanding Sociology Student (2018-2019) award, and an Alexander Rutherford High School Achievement Scholarship.
She has honed her mental health experience in the non-profit and volunteer sectors working with children, parents, and families in the crisis intervention, developmental disabilities, interpersonal skills, counselling psychology, and mental health counselling fields. As a practicum student, she has an interest in Strengths-Based, Trauma-Informed, Client-Centred, Solutions-Focused, Cognitive Behavioral Therapy (CBT), and Family Systems therapy approaches.
Keisha has an in-depth understanding of the dimensions of diversity in relation to gender, race, social class, and age, as well as ways that macro and micro social institutions, structures, and processes influence social behaviour. She is a skilled facilitator of cultural diversity and multicultural issues workshops.
Relationships are hard. Sometimes we might find our partner's behaviour so puzzling, that it's like they are not just from a different culture, but from a different planet altogether. That's when Keisha's skills in the diversity realm are helpful in her work supporting couples.
In her role as a practicum student at Couples Reconnect, Keisha is excited to help Calgary couples to grow in closeness and connection in their relationship. She is also a practicum student at Kids Reconnect.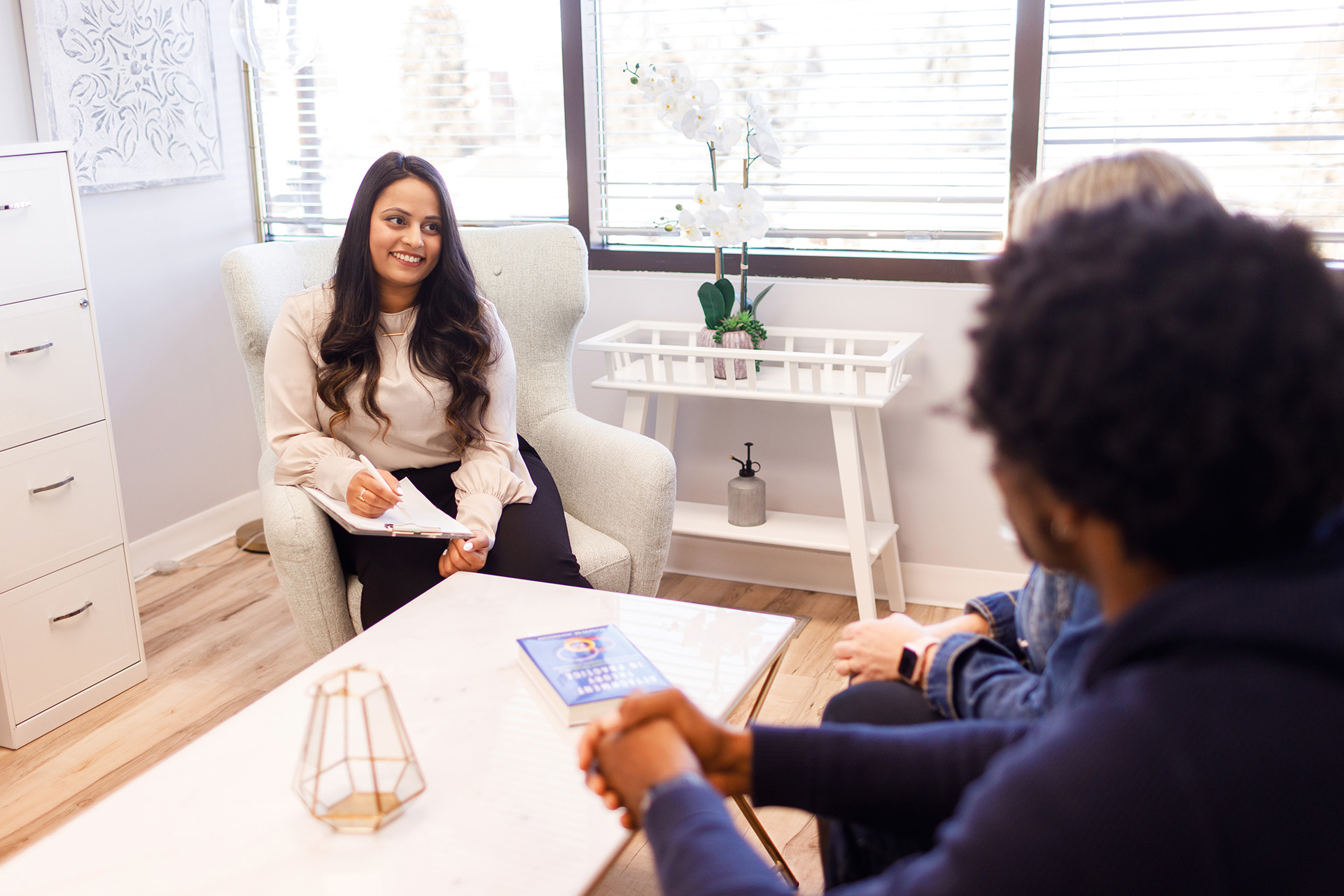 Couples Reconnect, a branch of Calgary Reconnect Counselling Group, acknowledges that we are gathered on Treaty 7 territory, the original home of the Blackfoot Confederacy, comprised of the Siksika, Piikani, and Kanai First Nations; the Stoney Nakoda, comprised of the Chiniki, Wesley, and Bearspaw First Nations; and the Tsuut'ina First Nation.  This territory is also home to the Métis Nation of Alberta, Region 3 within the historical Northwest Métis homeland. Located on this traditional territory, our mission is to spark reconnection and healing within kids, parents, and families. We do this work with respect for these First Nations and in a spirit of humility, kindness, inclusion, and diversity.