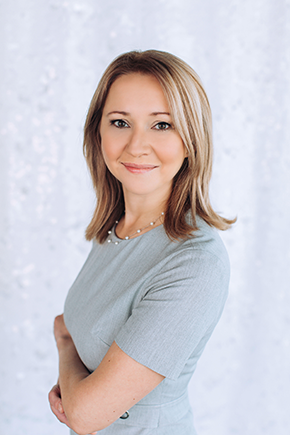 Natalie Bergman, MA, RPsych Director, Couples Reconnect
I am a registered psychologist and director of Couples Reconnect.
Currently, I am pursuing a Doctoral Degree in Counselling Psychology. I hold a Master of Arts Degree in Counselling Psychology from Yorkville University in New Brunswick, Canada, and a Master of Science in Psychology (Russia).
My professional memberships include the Association for Play Therapy (USA) and the Psychological Association of Alberta (Canada).
In the realm of couples relationships, I specialize in applying Cognitive-Behavioral Therapy (CBT) and Emotionally Focused Therapy (EFT) techniques to balance out the emotions between partners. I have completed an Externship in Emotionally Focused Couples Therapy® with the International Centre for Excellence in Emotionally Focused Therapy (ICEEFT). My professional expertise also includes completing two years of Functional Family Therapy (FFT) and leveraging these techniques to address the entire family dynamic, beyond the perspective of the dynamic of couple, when it is relevant and beneficial.
"Shared laughter is an indicator of relational health—and it's also a building block. Finding the lighter, humorous side of their shared experience strengthens the couples' bond. Laughter attracts; humour keeps us going."
Couples counselling can be fun!
I delight in using a playful approach with couples, helping them to have fun throughout the sessions and to create more shared joy in their daily lives at home.
Laughter and love go hand in hand as couples walk toward reconnection. They are universal languages that I look forward to sharing with you.
I am professionally fluent in both English and Russian. And I laugh in both languages.
Couples Reconnect, a branch of Calgary Reconnect Counselling Group, acknowledges that we are gathered on Treaty 7 territory, the original home of the Blackfoot Confederacy, comprised of the Siksika, Piikani, and Kanai First Nations; the Stoney Nakoda, comprised of the Chiniki, Wesley, and Bearspaw First Nations; and the Tsuut'ina First Nation.  This territory is also home to the Métis Nation of Alberta, Region 3 within the historical Northwest Métis homeland. Located on this traditional territory, our mission is to spark reconnection and healing within kids, parents, and families. We do this work with respect for these First Nations and in a spirit of humility, kindness, inclusion, and diversity.